Lorren Potter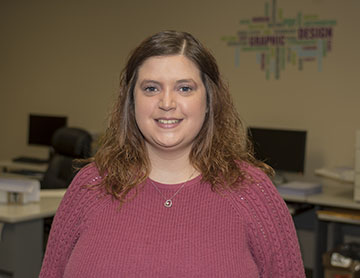 Lorren Potter became a member of the The National Group team as a Business Development Associate in May of 2017. She comes from a Retail Management background and is astute to taking care of customer needs. Every day she excitedly learns more! Lorren enjoys staying in touch with her customers, by sharing relevant information, about what The National Group can do for them to help with any printing, marketing, or mailing needs.
Lorren shares, "One of my greatest passions is helping others. When I was younger, I enjoyed helping my dad and grandparents with the household responsibilities. As I grew older, I kept these habits and behaviors. It has allowed me to become the person that I am today, always having the desire to help others. I enjoy knowing that I can assist an individual or a company in creating what they need to spur growth. It is very rewarding when someone expresses how much you have helped him or her.
Lorren was born and raised in Lafayette making her familiar with the area and the local business arena. She is getting married this September to her fiancé Travis. She has a Pit Bull/Boxer mix named Laila and is a supporter of the local Eagles her in Lafayette.