Digital Printing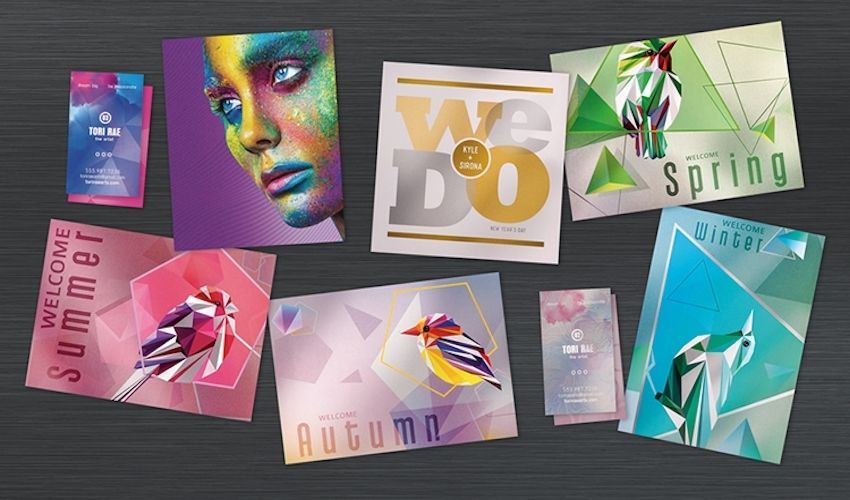 Our digital department can fulfill any order that you may need in a time crunch. We have high volume black and white and digital color presses, including full color envelope printing capabilities.
We deliver superb image quality,
oversize print options and diverse media and dry ink choices.
Benefits of Digital Printing:
Wide array of substrates
Budget friendly
Good for long and short runs
Sheet size range from 5x7 to 13x27
Variable data capabilities
White, Clear, Silver & Gold Embellishments
Utilize Digital Embellishments:
Combine stunning four-color imagery with specialty dry inks − including gold, silver, white, or clear − in a single pass, all without sacrificing digital printing benefits.
White and Clear effects: Create new opportunities for unique design expression. Unlock a broader range of specialty media with White underlays, and enhance virtually any stock with White or Clear design effects.
 
The sparkle of High Definition Emulsion Aggregate (HD EA) Gold and Silver metallic colors can be used on their own or layered with CMYK to deliver new, stunning iridescent palettes that create more "wow" in less time.
It's never been easier or more cost-effective to unleash brilliant results.
Designing for Digital Embellishments:
Designing for Metallic Dry Inks
Designing for Spot Specialty Colors
Designing for Photo Enhancements
Step by Step Designing for Special Inks