USPS® Informed Devliery®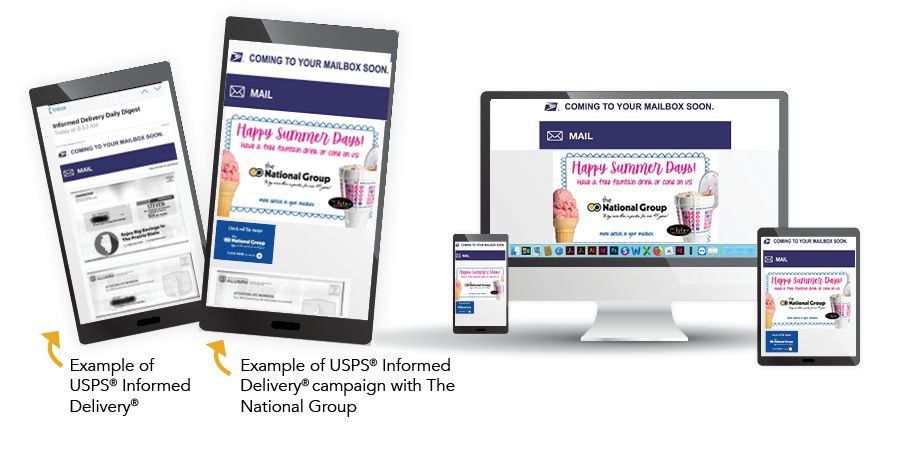 What is Informed Delivery?
See what's coming in the mail:
Digitally preview your mail and manage your packages scheduled to arrive soon!
Check your mail from anywhere on your smartphone, computer or tablet.
Track your incoming packages.
Interact with your mail and packages on a secure online dashboard.
The national group can help your business take
full advantage of marketing with informed delivery®.
Mail List
We can process your data to see how many records are signed up for Informed Delivery.
Create a Campaign
By creating a campaign those grayscale images will be in full color with clickable links.
Reporting
After the campaign is over we can provide a report of open and click rates.

USPS® Informed Delivery®
Sign Up Here